Cargo Truck
Transportation information
Built

Mercedes-Benz

Use

Transport artifact and soldiers

Characters here

Soviets

Artifacts here
<span class="content-bg rbottom" style="background:
">

The Mercedes-Benz Cargo Truck is a cargo vehicle similar to the Raiders of the Lost Ark Cargo Truck. This time, it was used by the Soviets to carry the Crystal Skull of Roswell Alien which was located in Brazil.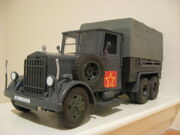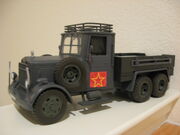 The Soviets had a successful time finding the Roswell Alien body in it's container until Indiana Jones and Mutt arrived.
Appearence
[
]